WHY PARTNER WITH CSL SEQIRUS?
Innovation has been in our DNA for more than a century. We have the full spectrum of strengths from research and clinical development to manufacturing and commercialization in influenza vaccines. We know that partnerships can accelerate innovation and we work closely with organizations outside our walls that have unique technologies to develop new transformative approaches to influenza protection.
Our Capabilities
CSL Seqirus is a fully integrated biotechnology company with global manufacturing and commercial operations for influenza vaccines, with facilities in the U.S., U.K. and Australia. Our approach is to collaborate with industry, academia or other groups developing innovative products and technologies that have the capacity to address unmet public health need. We will work to find mutually beneficial arrangements that include traditional licensing, joint ventures, strategic investments or other suitable structures that most effectively leverage our combined capabilities.
CSL Seqirus also in-licenses a wide range of pharmaceutical and vaccine products from international partners for distribution in Australia and New Zealand and has a dedicated professional team who can offer flexible partnering solutions from regulatory to commercialization.
Investigator Initiated Studies
Investigator initiated studies are research projects initiated and managed by a researcher external to CSL Seqirus.
Pandemic Response SolutionsTM
As a global leader in influenza vaccine manufacturing, CSL Seqirus offers a portfolio of pandemic vaccines and services that are tailored to rapid response.
Licensing Collaborations
Collaboration can accelerate the innovation of new life-saving vaccines.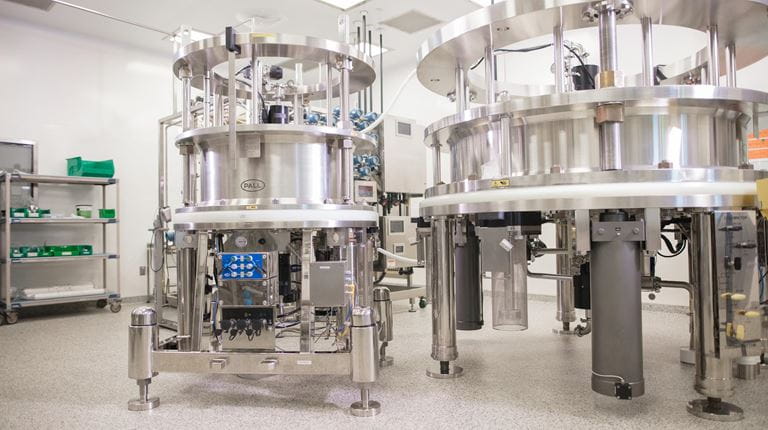 Pandemic Influenza Preparedness
CSL Seqirus' state-of-the art Holly Springs facility in North Carolina was purpose-built in partnership with the Biomedical Advanced Research and Development Authority (BARDA) to combat pandemic influenza threats *. BARDA is part of the Office of the Assistant Secretary for Preparedness and Response within the U.S. Department of Health and Human Services. For more than a decade, Seqirus has worked in partnership with BARDA and through this partnership, we have continued to advance cell-based technology and production output. Our commitment is to supply the U.S. Government with 150 million doses of pandemic influenza vaccine within 6 months of a declaration of a pandemic.
* This project has been funded in whole or in part with Federal funds from the Office of the Assistant Secretary for Preparedness and Response, Biomedical Advanced Research and Development Authority, under contract numbers HHSO100200600012C, HHSO100200700030C, HHSO100200900101C and HHSO100201200003I.
Our Global Health Partnerships
WHO Pandemic Influenza Preparedness Framework
CSL Seqirus supports the World Health Organization's (WHO) Pandemic Influenza Preparedness (PIP) Framework which aims to improve the sharing of influenza viruses with pandemic potential and the equitable access to products necessary to respond to an influenza pandemic including vaccines, antivirals and diagnostics. CSL Seqirus makes an annual financial contribution and has also committed 10% of influenza vaccine output in real time to the WHO for deployment to developing countries in the event of a pandemic emergency.
GISAID
The Global Initiative on Sharing All Influenza Data (GISAID), a non-profit organization and public-private partnership is recognised as the world's foremost global collaboration of scientists and governments, from developed and developing countries, to promote the near-real time exchange and analysis of data on the ever-changing influenza viruses that threaten global populations. Seqirus is the first vaccine company to donate funds to help bolster GISAID's efforts in bioinformatics and strengthen understanding of the impact on influenza.
The Human Vaccines Project
The Human Vaccines Project is a nonprofit public-private partnership focused on decoding the immune system to improve human health. CSL Seqirus has joined the Project's Universal Influenza Vaccine Initiative (UIVI), a collaboration of leading global organizations and partners working together to rapidly accelerate the development of a universal influenza vaccine that produces long lasting protection against seasonal and pandemic influenza.